The Crazy Teapot Shop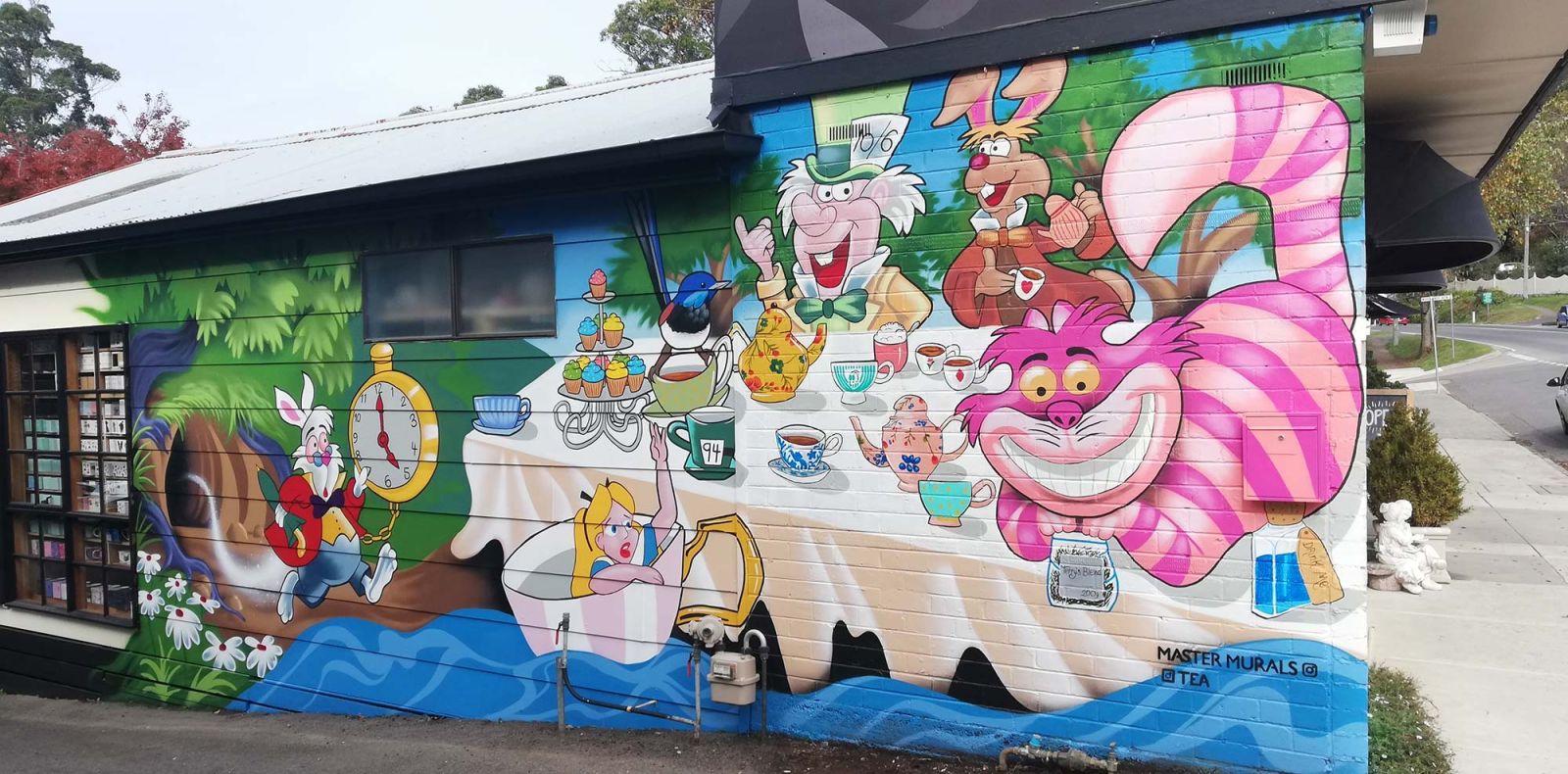 Shop Online with free delivery over $75.00 (regular post).
Step through the door of Tea Leaves, Sassafras, and come to rest in another world. An Aladdin's cave of wonders perched high in the rainforest, this tiny treasure trove is packed to the brim with hundreds and hundreds of teapots. With such an astonishing array, from the most dainty of English porcelain to the most outrageous and outlandish of novelty pots, this astonishing emporium is certain to have a teapot to tickle the fussiest of fancies! The quirky little weatherboard shop is always fragrant with the rich aroma - warm, spicy and sweet - that drifts from the shop's extraordinary variety of teas and infusions.
For two decades the imagination and dedication of the Abraham family have made the picturesque village of Sassafras a destination on the historic tea trading routes that span the far-flung corners of the globe, gathering together more than three hundred varieties, hand-selecting only the finest produce of an ancient craft. It's a heritage we love being part of at Tea Leaves and we've made the tradition of quality and service our own. A visit to Tea Leaves is like a trip to the little village shop of yesteryear; our cheerful 'tea ladies' greet regular customers like old friends and always have a warm welcome on hand for first-timers.
At Tea Leaves, we're eager to share our knowledge of tea lore, help you find the perfect teapot or just to set you on your way to the best cup of tea you've ever had. Come in and make yourself at home – at Tea Leaves, you're among friends.
Sassafras Store: 380 Mount Dandenong Tourist Road, Sassafras, Victoria, 3787, Australia
Phone: +61 3 9755 2222 option 1
Trading Hours:
Sassafras Store: 10.00 am - 5.00 pm 7 days including public holidays (closed Christmas Day)
​Warehouse/Online help desk: 8.30 am-4.30 pm Monday to Friday.
Phone: +61 3 9764 2000 option 3
---
Leave a comment