Packaging Options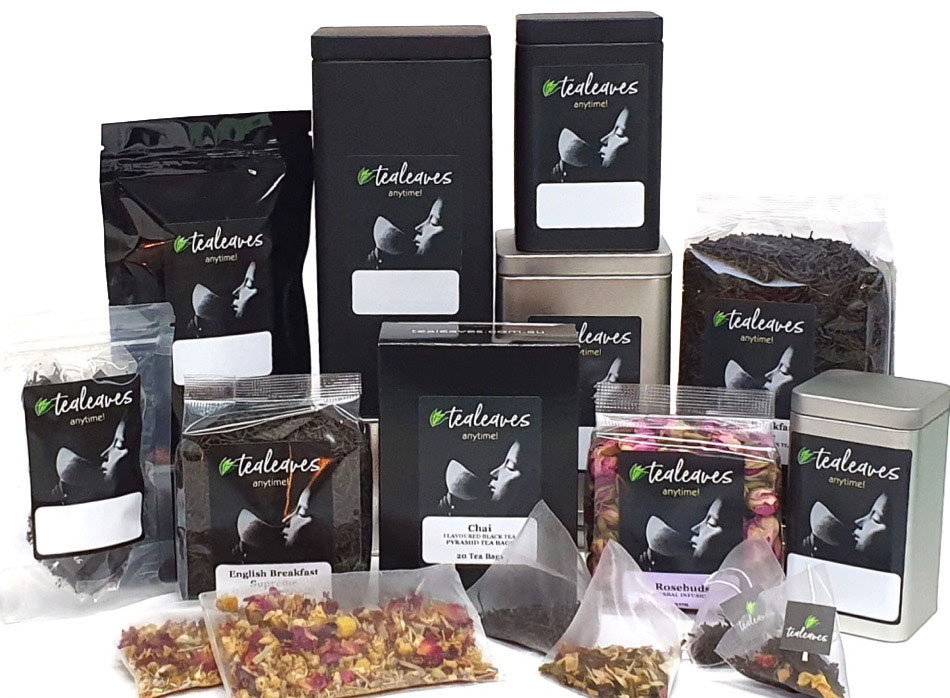 Our packaging comes with Tealeaves branding, however, ask us about generic packaging for both bulk bags and retail packs.
Custom Blends – Wanting to stand out from your competitors?
Ask us about creating your own tea blend & range.
Re-brand and re-label our teas with your own business logo.
Bulk Packaging
Loose Leaf Tea:
500g, 1kg, 2kg, 3kg, 22.5kg in any multiples.
Pyramid Tea Bags:
250 per tea, in any multiples
Retail size packaging
Loose Leaf Tea:
100g bag, 100g tin, 50g bag, 50g Zip lock Sachet.

Pyramid Tea Bags:
Gift Box 20 T/bags, Black Ziplock Sachet 10 T/bags, Clear Mini Sachet 2 T/bags.
Phone: 03 9764 2000 Ext 3 (Wholesale)
Email: wholesale@tealeaves.com.au