Previously named China Pu-erh Leaf Yunnan
China Pu-erh Oolong from the province of Yunnan, China combines the fully fermented Pu-erh leaf with the half fermented Oolong leaf, resulting in a delicious woody, spicy & earthy taste with a dark-reddish cup.
As a result of the combined fermentation process, some Oolong leaves appear to be lighter in colour once brewed. After production, the leaves are stored in cool cellars or underground for one or more years.
(1147)
Brewing Time: 1-5 mins
Brewing Temp °C: 100
Brewing Quantity: 1 teaspoon
Black Tea (Camellia Sinensis)
Subtle rich complex tea - new joy

By:

Linda Brady

on 24 October 2021

Pu-erh was a new sensation for me. Long a lover of oolong, Pu-erh has added richness and complexity derived from the multiple layers of processing: sun dried, oxidised and fermented over time, like fine wine. I highly recommend it.




(5)
Pu-erh teas

By:

Erica Beecroft

on 13 June 2019

Definitely my favourite tea from Tea Leaves. Lovely full flavour and body. I have been purchasing this for a few years now and will continue to do so. Always great customer service from Tea Leaves.




(5) China Pu-erh Oolong Compressed Nest Tea
From $19.65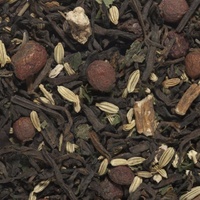 From $7.65