Prince of Wales Black tea is a distinguished blend featuring a balanced infusion of Keemun, Yunnan, and Ceylon large leaf teas, delivering a delightful afternoon cuppa with its light yet robust character.
(1012)
Brewing Time: 3-4 mins
Brewing Temp °C: 100
Brewing Quantity: 1 teaspoon
Black Tea (Camellia Sinensis) Black Tea (Camellia Sinensis)
Great Drop!

By:

John

on 13 August 2021

Thank you Tea Leaves for keeping me happy for the past several years. I have been drinking this blend since the late 80s and when my original source dried up I thought all was lost until I found Twinings POW. Then they dropped POW too. I've tried other POW blends but they aren't a patch on yours. As soon as I found it a few years back, I knew all was well in the world again and I could enjoy tea drinking once more. Don't ever change it. I'm only sorry I didn't find it sooner.




(5)
A Decent Cup of Tea

By:

Alison Aungles

on 9 April 2021

I'm a bit late to the party, but I've finally found you all. I, also, was a devotee of Twinings Prince of Wales and have spent the intervening years limping along sampling various blends of Earl Grey, Russian Caravan and Darjeeling, but never being truly satisfied. One sip of Prince of Wales and that pleasure of sitting down to a "decent cuppa" came rushing back. A full flavoured tea with a smooth finish. Truly, 'The Burgundy of Teas'.




(5)
love this tea

By:

Asa Wahlquist

on 31 March 2021

I was devastated when Twinings ended their loose leaf Prince of Wales tea and not happy when they suggested I buy it in tea bags. A friend said 'look on line' and I found tealeaves, and guess what, their Prince of Wales tea is better than Twinings was. I think it is fresher. And I can buy it in 1kg bags. Love it, thank you tealeaves.




(5)



Tea Leaves Response
So glad you found our Prince of Wales tea! Thank you for your great feedback. The Team & tealeaves.
Perfect Prince of Wales

By:

Laura

on 11 October 2020

This is a lovely tea. I was devastated when Twinnings stopped producing loose leaf Prince of Wales tea earlier this year as I had been drinking it for 35 years. I tried many alternative teas but none of them were nearly as good as this this! I've also tried a few other teas by tealeaves and they have all been great. I highly recommend Prince of Wales and other teas from this store. You won't be disappointed.




(5)
Prince of wales loose leaf tea

By:

Terence J Pride

on 26 June 2020

Twinnings have stoped productin of this our favorite tea.when I came across it at your site I purchased 2x200gm packs to try it .It is as good as the previous supplier I have since purchased 2x1000gm bags and I will be back, service and delivery where also great Terry.




(5)



Tea Leaves Response
So glad you like it. Thanks for the great review! Russian Caravan Tea - Traditional
From $7.35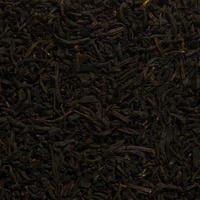 From $7.45 From $8.20