A superior full-bodied tea, carefully selected
from the seasonal production
of Broken Orange Pekoe Fannings.

Scotsman James Taylor started Sri Lanka's first tea estate in 1867, marking the birth of the tea industry in Ceylon.

This special blend is made of fine fanning particles, creating a rich flavourful cup,
thick in color and character, just right for tea drinkers who like it strong!
(1055)
Brewing Time: 3-4 mins
Brewing Temp °C: 100
Brewing Quantity: 1 teaspoon or 1 pyramid tea bag
Black Tea (Camellia Sinensis)
Loolecondera

By:

Matthew

on 11 December 2019

I was put on to Loolecondera when I lived in Perth and went to the specialist tea shop in Subiaco. That was in about 1990. I can't buy it where I live now (Japan) but thanks to TLA I can get my full flavour BOPF delivered to my door in less than a week. Superb tea and no bitterness. I'm a light sleeper and often wake at 4-5 a.m. dreaming of tea. When that happens there's only one solution: the drink that fortifies the over sixties. Pro tip. A French press (coffee plunger) makes an ideal tea pot. Add tea, pour in boiling water and when the tea leaves sink to the bottom (1-2 minutes) press the plunger. Teasmaid, no bitterness. Never use it for coffee.




(5)



Tea Leaves Response
Great tip Matthew
Great flavour

By:

Pamela

on 6 August 2019

Full body not bitter for one who drinks black tea no sugar




(5)
My favourite Tea

By:

Elizabeth Bettridge

on 29 July 2019

Loolecondera is my favourite tea. I just can't refuse it. I loved the packaging of my parcel using paper instead of plastic. Prompt arrival especially seeing I'm in rural Western Australia.




(5)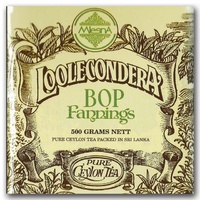 Mlesna Loolecondera BOP - Loose Leaf Tea
From $17.50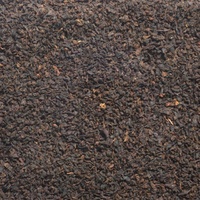 From $6.20