Greek Mountain Tea also known as Ironwort or Shepherd's Tea is a sweet-smelling herb, grown in a region south of Thessaloniki, Greece. Harvested by hand, the 30cm plants are gathered together and cut approximately 3cm from the ground using a scythe.
Once the sorted tea has been bundled, it is hung in special drying sheds. This process of shade-drying produces a high-quality herbal infusion.
Spicy and aromatic, Greek Mountain Tea is traditionally used to aid digestion, strengthen the immune system and suppress the common cold.
(3438)
Brewing Time: 5-8 mins
Brewing Temp °C: 100
Brewing Quantity: 2 teaspoons
Greek Mountain Tea (Sideritis scardica)
Timely and fresh

By:

Jason

on 10 September 2022

We've bought mountain tea from a few online suppliers before now. The product doesn't vary, but the Tea Leaves team do two things better - their packaging is a lot more user-friendly, and since they're Australian-based, the tea gets here a lot faster. Highly recommended.




(5)
Greek Mountain Tea

By:

Noelene

on 30 January 2020

Very fresh tea, packaged and posted promptly and efficiently. Will definitly be ordering this product again.




(5)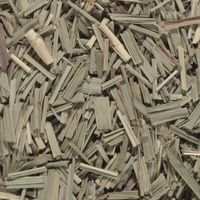 From $8.55 From $9.85 From $10.25